Pain Relief With Medical Massage…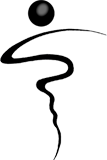 When your body is in balance it's pain-free, flexible and moves easily.
But, if you, or your patients, suffer from:
Joint pain,

Restricted range of motion,

Limited flexibility,

Poor circulation,

Adhesions,

Accident Injury,

Recent surgery,

Swelling (edema),

Ligament or muscle pain,

Dropped bladder,

Head or neck trauma/pain…
…Your body is out of balance. You are in pain. Medical massage techniques can help.
A talented young physical therapist realized this truth over 50 years ago. He developed techniques known today as the Berry Method®. They are used for medical pain management. They gently coax the body into balance. His unique techniques are amazingly effective. Pain relief occurs quickly. Sometimes in a single session.  Only a handful of therapists who studied with Lauren Berry, still practice today…
Lynn Van Norman is one of that elite group.
She is here to help you overcome pain, injury, and edema. She helps your body find its balance using the Berry Method techniques.  This is NOT a SPA Massage.  It is focused on body mechanic techniques to relieve pain.
Her medical massage techniques are gently mechanical. But to her patients, they feel like magic: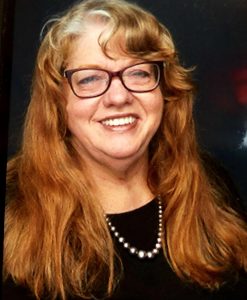 "I suffered for years from intense upper back/neck pain. Numerous doctors, x-rays, cat scans, and MRIs couldn't even diagnose the cause. Lynn gave me symptom relief with just one session! She took time to fully understand my issue. After the initial visit, she gave me at home tips to stay symptom-free. And she offered follow-up care if I felt like I needed it. Lynn truly cares about making her clients feel their best. "RH.
Lynn's passion is sharing body balancing medical massage techniques.
She works with Patients to:
Relieve Pain.

Enhance range of mobility.

Enhance flexibility.

Reduce swelling.

Promote healing

.
Enhance ease of breathing
She works with Students to teach techniques that:
Relieve joint pain.

Reduce edema.

Improve circulation.

Enhance flexibility.

Increase range of motion.

Promote healing from injury or surgery.

Enhance the quality of life.

…and much more.
Experience the possibilities…  Contact her today.
Call now 541-603-8031!  Click for information on her services or classes.
Click to know more about the Berry Method®.
10 Benefits of Therapeutic Massage
Conveniently located in Eugene, Oregon and Las Vegas, Nevada. Please call for schedule and appointment availability.  541-603-8031
Eugene appointment only. Please call Lynn: 541-603-8031
To schedule an appointment for Therapie Las Vegas, please click here: https://go.booker.com/location/therapiespa/service-menu