Want advanced training on your own schedule?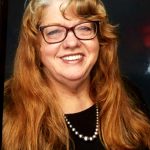 Lynn offers advanced private training in Las Vegas.  It can be a private or semi-private class and may last one or several days.   
Lynn has tutored many students in the Berry Method® Techniques.  Some come for a few classes, others continue for years.
She does accept a few Berry Method® Apprentices to work with her.  An apprenticeship typically takes seven years or longer. They study with their Certified Instructor to reach the level of a certified  Berry Method® Therapist status.  Please contact Lynn with your questions: 541-603-8031.
These private mentoring classes are intensive in nature and designed to help you get your patients back to living fast.  These are NOT spa therapies.
If you want to maximize your education class investment… consider private mentoring with Lynn.  
Las Vegas Private Training Classes include:
Lymphatic Massage helps clients with mobility, edema, breathing.
Shoulder/wrist intensives
Knee/ankle intensives
Knee/hip intensives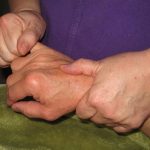 Private training is $1000/day. Semi-private (2 max) $750/person/day.
Please contact Lynn directly to get a class designed just for you.
For more advanced CE education visit here.
For more information on the Berry Method® Certification Program, please visit here.