Pain Management Massage Techniques
What pain issues do you need help with? Pain management massage techniques can be life-changing.

Joint pain
Restricted Movement
Head and neck pain
Breathing challenges
Back pain
Poor circulation
Edema/ swelling
Injury recovery
Surgical recovery (both medical and cosmetic)
Lynn Van Norman can help.  Her proven techniques on over 62,985 patients are quick and effective.
As a master pain management massage therapist Lynn can help you: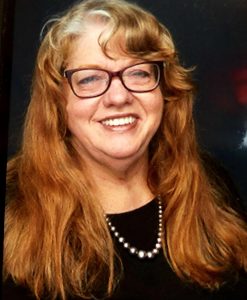 Reduce swelling.
Increase flexibility.
Increase range of motion.
Reduce pain.
Enhance circulation.
Release adhesions.
Repair ligament and muscle trauma from an injury.
Lift a dropped bladder.
Enhance memory and clarity of thought after a head injury.
Pain management massage techniques work.
Safe and effective she gets results fast.  If you've had surgery or injury… she can accelerate your healing. Her techniques are ideal for treating pain associated with fibromyalgia and chronic pain. Pain-management is her specialty. She offers life-changing relief.
You don't have to know what type of massage to pick or ask for.  Lynn will do that for you.  You tell her where it hurts. She uses the most effective techniques to address it.  Lynn offers pain relief therapies in Eugene and Las Vegas.
EUGENE & LAS VEGAS
Appointments are strictly by appointment.  Lynn is now based in Las Vegas but comes to Eugene to care for clients.  If you need care, please call Lynn.  If she isn't available she may be able to refer you to an apprentice.  Call Lynn for appointments: 541-603-8031
Cranial Sacral: Gentle help for
the brain,
spinal cord,
central nervous system.

Deep Tissue:

Relax deep knots
Breakup and remodel scar tissue.

Hypnotherapy: Lyn Van Norman is a certified hypnotist. She uses this tool to assist in pain management.
Injury and surgery recovery:

Techniques to help you heal faster.
Reduce pain and swelling.

Joint work:

Increase joint flexibility
Improve range of motion.

Lymphatic massage: Magical gentle massage.

Stimulates elimination of swelling/edema.
Improves circulation.

Postural balancing (The Berry Method®): This is a unique, corrective technique that:

Utilizes muscle, ligament or organ positioning.
Help get things back in the right places.
Restores the normal mobility and motion of the body's organs.
NOTE: This is not a pampering spa massage.  It uses body mechanic techniques to relieve pain fast.
Experience pain management. For medical massage therapy, please call Lynn today 541-603-8031.
Learn more about Lynn's background, please visit here.
See what her clients say please visit Testimonials.
To take a class from Lynn visit Continuing Education.
For Eugene appointments please call Lynn for availability and location: 541-603-8031