Transforming Pain through Core Alignment
Introduction to: Advanced pain management class
Rowena Trim, RN, BSN, MPH
 Lynn Van Norman, LMT
Las Vegas, NV. November 25, 2018
Location: 2550 Vegas Valley Drive, Las Vegas, NV 89121
Hours: 1:30PM – 4:00 PM
A free class to introduce you to the power of body alignment to enhance wellbeing and wellness.  We will cover the role of posture and body mechanics on circulation, lymphatics, and the nervous system in an easy to understand way.
This class is designed for nurses, physical therapists, CNA and LMT.  The goal is to share awareness of the impact of body mechanics and movement in chronic pain. You will gain advanced skills in evaluating postural alignment and its role in pain. As a result, you'll be able to share skills and practices to benefit those you touch. They will be able to move more freely and comfortably enhancing their lives.
Objectives
At the end of the session the attendee will have;
* Learned ways to manage Chronic pain using cognitive behavioral approaches to help and improve quality of life. such as' Music, manual manipulation essential oils
* Learned how thoughts, feelings, and behaviors impact pain levels
* Understand the role of hydration in relieving pain
If you have questions, or to register please call Lynn 541-603-8031.
Lynn Van Norman:
The name Lynn Van Norman is synonymous with the highest level of medical pain relief massage. Techniques that really work. Her heart's focus is relieving pain for those who are suffering.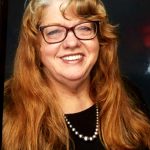 She specializes in dealing with acute pain from injuries, surgeries, and trauma. Relief from swelling and pain. Enhanced joint mobility. Ability to breathe easier. Relief that immediately leads to a better quality of life. She specializes in coaxing the body back into balance with the Berry Method®.
Her career spans over 30 years. She has sorted through all the different techniques to focus on those that really work.  Over 63,000 patients including movers and shakers on the Las Vegas strip have found relief in her hands. Dancers, entertainers, and game dealers depend on her to continue working. Her students found the techniques she teaches changed the results of their own therapies. Patients felt relief fast, sometimes in one session. In Eugene and Las Vegas, medical professionals and friends regularly refer those in pain to Lynn.
Certified Berry instructor. NCTMB Certified Instructor.
Rowena Trim: 
Rowena is a Registered Nurse living in Las Vegas Nevada since 2003.
She is a graduate of San Jose State University School of Nursing.  There, Rowena earned dual degrees in Nursing and Psychology.  At UCLA Berkley she earned a Master's Degree in Public Health, Nursing Administration and Health Education.
Mrs. Trim has been an active participant in Health Care and business locally and internationally. She served the Federal Government as a member of the Office of Planning Evaluation and Legislation.  Rowena was appointed Assistant Chief for Nursing at four Veterans Administration Medical Centers.  She consulted in international Public Health consultant for the Ford Foundation… as well as the Jamaican and Mexican governments.
Nursing is her first love. Teaching/education is her avocation.  She has been recognized by the United States Airforce as "Teacher of the Year".
For a complete list of classes please visit CLASSES