Continuing Education Hours (CEH) in Las Vegas now scheduled…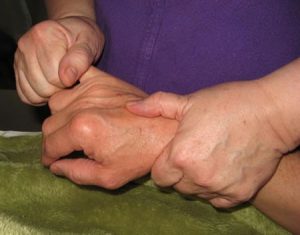 Lynn Van Norman's massage skills are well known in Las Vegas. With her unique techniques, she keeps the dealers dealing and the dancers dancing.  And now she is again sharing her knowledge.  Las Vegas CEH give you great classes in a fun location.  Any questions, please call Lynn: 541-603-8031.
CEH Knee Workshop   
April 21-22, 2018 Saturday & Sunday 9-5.
Learn to increase joint flexibility, prepare the client for strenuous workouts and improve range of motion. In this interactive class, we will make a clay model of the knee and muscles. We use this to teach your hands what is below the surface of the skin.  It's fun like being in kindergarten with friends.  And I'll share the techniques of the Berry Method® to Correct Balance of the knee. We'll stabilize the joint, relieve discomfort from injuries, delay surgeries. Bring a sack lunch. Please wear baggy shorts and shirt to this class.
Models needed on Sunday at 2:30 PM.  Please contact Lynn 541-603-8031
Class fee is $450. 
CEH Lymphatic Massage Work
April 27-29, 2018    Friday 1-4 PM. Saturday and Sunday 9-5.
Your manual is included with this class. This is your opportunity to learn the Berry Method® of lymphatic massage.  Learn to stimulate elimination of watery stagnation of the tissues (edemas) and to improve the flow of body fluids.  Relieve swelling and pain from injury, surgery or medical conditions. Prepares the body for surgery. Improves ease of breathing.
After taking Lynn's CEH Lymphatic class, Melanie says:
"As a home health professional, I frequently encounter complex lung and lymphedema situations involving dyspnea (difficulty breathing). After learning Lauren's vacuum technique in Lynn's informative Lymphedema management class, I applied it to a woman with heart failure and an acute episode of shortness of breath.
"Within three pumps she was "90%" improved and stunned at its simplicity and effectiveness. She asked me to teach her family to perform it as it gives her such relief which I happily did. I am so glad to have learned this simple non-invasive method that brings so much relief. I also use the Decongestion massage regularly and highly recommend… this great class. Thanks, Lynn!"
Please wear baggy shorts and shirts to this class. Bring sack lunch.  Questions please call 541-603-8031.
Models needed on Sunday at 2:30 PM.  Please contact Lynn 541-603-8031
Class is $600 
Click here for why choose Lynn Van Norman for your instructor.
Get more information  on medical massage techniques